Our Purpose
Woodhull Freedom Foundation was founded in 2003 to affirm sexual freedom as a fundamental human right. Since its creation, the organization has served as the leading advocate on issues at the intersection of sexual and human rights.
Woodhull dares to carry the message of sexual freedom into the general population—going beyond political parties, and finding common ground to create change.
12th Annual Sexual Freedom Summit
For the first time since the onset of the COVID pandemic in March of 2020, we hosted an in-person Sexual Freedom Summit! More than  200 passionate folks gathered in Alexandria, VA, for three days of learning, strategizing, and celebrating sexual freedom.
We honored Dr. Shanna K. Kattari and Al Vernacchi as our 2022 Vicki Sexual Freedom Award recipients. Al and Dr. Kattari are inspiring sex educators helping to advance sexual freedom, and we were thrilled that they could join us in person to accept their awards.
Rachel O'Leary Carmona, Women's March Executive Director, joined us virtually for an inspiring keynote ahead of the midterm elections.
We hosted the graduation ceremony for the first cohort of our Spokes Hub program. (see more below)
The Summit would not have been possible without our amazing sponsors, Njoy, Chaturbate, Walters Law Group, Wicked Sensual Care, and A Great Idea.
We are taking a Summit break in 2023, but stay tuned for more Summit-related news in 2024!
Human Rights Commission – The Censorship of Sexual Freedom
On August 4, 2022 we hosted Woodhull's Human Rights Commission focused on the censorship of sexual freedom. Our phenomenal panel of witnesses included 2022 Stonewall Book Award Winner Kyle Lukoff, Activist and Award-Winning librarian Martha Hickson, Adult Industry Advocate and Sex Worker Lotus Lain, International Clinician and Speaker Amanda Pasciucco, and "Don't Say Gay" Plaintiff and Valedictorian, Zander Moricz. These brave individuals shared their experiences of being censored and how they fought against it. Our Commissioners, Chris Finan of the National Coalition Against Censorship, Will Creeley of FIRE, and Mariah Grant of the Sex Works Project at the Urban Justice Center outlined the human rights violations these censorship efforts posed and offered the audience tools to fight against the censorship of sexual freedom. The Commission hosted an in-person audience of over 100 and was live-streamed to our Facebook page. The recording is posted to our YouTube page and serves as an evergreen reminder of the danger that censorship poses to our fundamental human right to sexual freedom.
Earn It Petition
On January 31, 2021, the EARN IT Act was introduced in the US Senate. EARN IT, which stands for Eliminating Abusive and Rampant Neglect of Interactive Technologies Act, poses a great threat to privacy and speech online. Supposedly created to limit the amount of child sex abuse materials on the internet, the bill would do the exact opposite. The rules that would be created would force platforms like Facebook and TikTok to increase surveillance of online content. Since platforms use artificial intelligence to monitor content, sweeping censorship of all legal content would be the result. If content is about sex – sex education, sex toys, medication for sexual disorders – it would almost certainly be banned in the sweeps. We have already seen how harmful internet censorship can be for people using the internet to talk about sex education, sexuality or sex work, and we could not let another bad piece of legislation pass. Woodhull launched a petition to block the EARN IT act this past fall. We were proud to have over 600 people sign our petition and are pleased that EARN IT died in committee. We continue monitoring for bills like EARN IT, as we believe they threaten a free and an open internet. Read a copy of the letter that accompanies our petition here.
FOSTA Lawsuit Update
Woodhull Freedom Foundation, et al. vs. the United States of America goes back to court on January 11, 2023. We are suing to overturn two highly controversial, unconstitutional, harmful, and misleading bills, the House bill known as FOSTA, the Fight Online Sex Trafficking Act, and the Senate bill, SESTA, the Stop Enabling Sex Traffickers Act (collectively known as SESTA/FOSTA). These laws represent the most broadly-based censorship of Internet speech in the last 20 years. The law did not succeed at its disingenuously stated purpose – to end human trafficking for sex. That goal was a complete failure. While we call for an end to the abuses associated with all forms of trafficking, we oppose the ineffective and harmful approach taken in the 2018 SESTA- FOSTA law.  In September of this year, five Amici briefs were filed to support our claim, and we filed a reply brief on November 23, 2022. Regardless of the outcome of our hearing on January 11, 2023, we are prepared to take this battle all the way to the Supreme Court!
Spokes Hub
This past spring, we launched Spokes Hub, a virtual educational program to support new advocates in developing their voice and authority on issues relating to sexual freedom. We held a graduation ceremony for our first cohort at the Summit this year, and got a taste of the brilliant writing and experiences of the first cohort members. Led by Savannah Sly, Spokes Hub is in the midst of the second cohort. We can't wait to see the advocacy that these brilliant activists will produce in the future.
Woodhull Honors Mental Health Month
In May, we were privileged to host a virtual program, "We Can Do Better: Consensual Non-Monogamy and Mental Health." Chrissy Holman facilitated the program, and our friends at Make Love Not Porn sponsored it. The discussion brought awareness to the challenges faced by non-monogamous folks when accessing mental health care. Members of the American Psychological Association's Committee on Consensual Non-Monogamy served as panelists. As with all of our virtual programs, the panel was offered for free, and ASL was provided. We look forward to many additional virtual programming opportunities in 2023!
Woodhull Welcomes New Board Members
At the end of November, we were pleased to welcome two new Board Members. J.J. Gertler and Savannah Sly. Change is exciting, and we look forward to having them engaged in the formal leadership of the organization. Welcome Savannah and J.J.!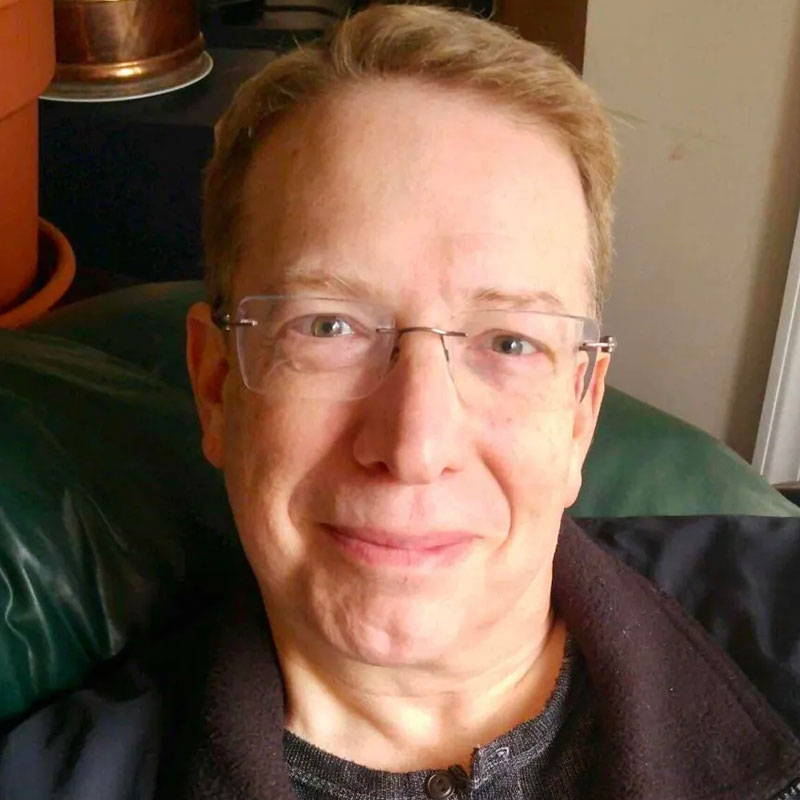 Spreading the Sexual Freedom & Human Rights Message
We went on the road this year, presenting in person to several groups about Woodhull's work and explaining why our efforts are important to each of them. We focused our presentations on the importance of using the human rights framework to fight for sexual rights. Our audiences included a sexual education class at Temple University, the Swing Nation Discord Server, and Certified Sex Coaches from Sex Coach U.
Did you want to engage us to present to your class, a group you're a part of, or to your community members? We're happy to speak to you about those opportunities! Email [email protected] to get the conversation going!
Amici
This year, Woodhull worked with our partners to submit three Amici Briefs in Texas and Virginia. First, in May,  we joined the Electronic Frontier Foundation (EFF), the Center for Democracy and Technology (CDT), the National Coalition Against Censorship (NCAC), the R Street Institute, and the Wikimedia Foundation in filing an Amicus Brief urging the U.S. Supreme Court to halt enforcement of Texas' constitutionally questionable social media law, which allows the state to dictate what speech platforms must publish and may lead to more, not less, censorship of user expression as platforms face a storm of lawsuits. The case, NetChoice v. Texas, was recently stayed by the U.S. 5th Circuit Court of Appeals, pending an appeal to the U.S. Supreme Court. Then, in July, we joined FIRE in filing an amici curiae brief filed with a Virginia state court tasked with determining whether two award-winning books, Maia Kobabe's "Gender Queer" and Sarah J. Maas' "A Court of Mist and Fury," are legally obscene. We are glad to report that this suit was dismissed and these books will remain on shelves in Virginia. Rounding out the year, we partnered with Technology Law and Policy Clinic at New York University to submit an Amicus Brief in Barton & Sanders v. The State of Texas. This case challenges Texas Penal Code section 42.07(a)(7) which states that a person is guilty of a criminal offense simply for sending multiple electronic communications with an intent and in a manner likely to "harass, annoy, alarm, abuse, torment, embarrass, or offend another." This case could have far-reaching consequences for our First Amendment rights.
Social Media Engagement
In 2022, we embraced the power of social media to reach a broader audience and engage folks in our work. Both Mandy & Ricci participated in their very first Instagram Live discussions and we continued to embrace Facebook Live for longer virtual programming. We also met Dr. Donna Jennings who introduced us to the world of Twitter Spaces. We enjoyed having diverse and interesting conversations about sexual freedom across platforms and will continue to do so in 2023.
As we continued to expand our use of social media, so did our audience. We ended the year with over 9,000 Twitter followers, 3,000 Instagram followers and almost 8,000 followers on Facebook. We hope to grow these numbers exponentially in 2023!
Sexual Freedom Week
September 23rd is Victorial Woodhull's birthday and, by official proclamation, Sexual Freedom Day. We celebrated with a full week of virtual programming, culminating on Sexual Freedom Day. Our programs featured Amy Sohn, author of The Man Who Hated Women: Sex, Censorship & Civil Liberties in the Gilded Age, Ricci Levy, who gave us an update on the State of Sexual Freedom, and a panel of Bisexual Leaders on Bi Visibility Day which is also September 23rd! All of our programs were free and are available on our YouTube channel.
Woodhull Travels
We hit the road to spread the message about human rights and sexual freedom this year! We visited New Orleans, New York, Maryland and Washington D.C.. First up, Ben & Mandy traveled to New Orleans for the Naughty in New Orleans Conference. We were honored to participate in their Sexual Freedom parade and connect with people from the sex positive, nonmonogamous and Swinger communities. Then, we headed to New York for the Sex Expo! Mandy exhibited at the Expo and met tons of folks interested in our mission. Ben continued the good work of sexual freedom by joining his wife, Amy, to keep kids and parents safe from counter protestors at a Drag Queen Story Hour in Silver Spring, Maryland. We ended the year by attending Exxxotica in DC. We saw old friends and met many new folks! We can't wait to see where we get to in 2023!
2022 By the Numbers
We had a great year! Here are some highlights and numbers we hope to increase in 2023!
We were a part of 24 different collaborative calls for action. These efforts dealt with topics ranging from internet moderation policy to reproductive healthcare to legislations that seek to criminalize those living with HIV in Pennsylvania.
We issued 11 public statements about current events this year. These statements were ready by over 5,000 people on our subscription list.
We appeared on two podcasts to talk about the work of Woodhull. Thank you to the Pleasure Mechanics and They Talk Sex for having us as guests!
We published a blog post or a newsletter every other week during 2022! We published a censorship-specific newsletter and highlighted the best of sexual freedom news throughout the year.